I met with MP Gareth Ward (Minister for Kiama) and MP Noreen Hay (Minister for Wollongong), as part of the International Communication Project 2014.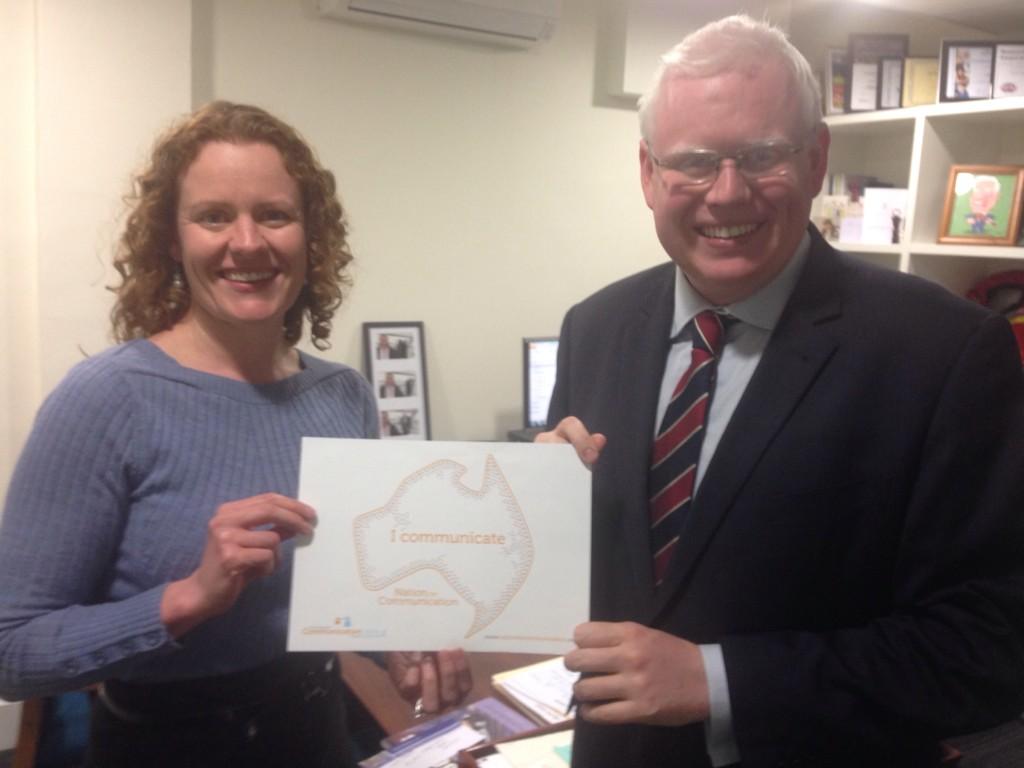 Both Mr Ward and Ms Hay listened with interest as I discussed the impact of communication impairments on the lives of people in the Illawarra. I was pleased to find that both MP's had existing knowledge of a speech pathologist's role with children. This was an excellent opportunity to expand their knowledge about communication impairments that are acquired later in life, and how speech pathology can help.
The International Communication Project 2014 aims to raise the profile of people with communication disorders around the world. The basic premise is that communication is a basic human right. I'm glad to say that these two MP's agree.